Remember the great classic melodies and exciting nights out at your High School Disco?
Well, Tim Campbell will release his debut album HIGH SCHOOL DISCO on April 4 through ABC and Universal music, a rediscovery of the classic and much loved songs of the 70s and 80s. As a multi talented performer, Tim has entertained millions on stage and on TV and is well regarded as one of Australia's most versatile and loved entertainers. For more info on Tim, visit his website.
Official Video - Play That Funky Music
play
In June and July this year, Tim and his band will not only play the hits from his album HIGH SCHOOL DISCO, but many more of the classics that will never die. Plus we'll have a chance to laugh, cry (only about the extra wrinkles we all have) and reminisce the great music era of our High School Disco days. You can get involved before the show, post old school pics, request a song and interact with others on Facebook.
So grab your friends and book for Tim Campbell's HIGH SCHOOL DISCO LIVE. Tickets to this highly anticipated tour will not last.
Behind The Scenes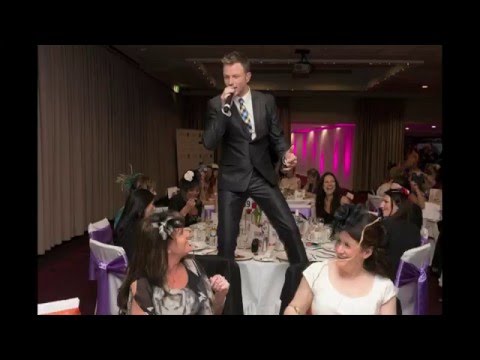 play
Purchase Album
Buy Tour T-Shirt
Contact Tim
Management
Jacinta Waters @ Creative Rep
Phone: (03) 9415 1284
Publicity
Angela Ceberano @ Flourish PR
Phone: (03) 9092 8449